ON DUTY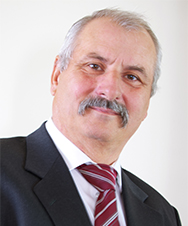 George Lulelaru
Chartered Real Estate and Mortgage Broker
tel.
(514) 622-9503
E-mail
Visit my website
MORGAGE CALCULATOR
REALTY AND MORTGAGE NEWS
The Real Estate Board Invites Montréal's ...
L'Île-des-Sœurs, May 15, 2017 - The Greater Montréal Real Estate Board (GMREB) invites elected Montréal officials to consider certain factors before imposing a 15 per cent tax on foreign buyers. The proportion of foreign buyers is quite different in Montréal compared to Toronto and Vancouver. Furthermore, the Montréal...
Montréal's Residential Real Estate Marke ...
L'Île-des-Sœurs, April 13, 2017 — The Greater Montréal Real Estate Board (GMREB) has released its most recent residential sales statistics for the Montréal Census Metropolitan Area (CMA), based on the real estate brokers' Centris® provincial database. In total, 11,138 residential sales were concluded in the first quarter of...

Find the home you've been dreamed about !
Open house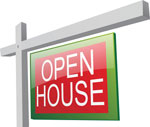 Our offer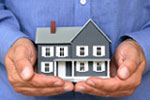 Mortgage Rates*
Term

Our rates

6 Months
3.10 %
1 Year
2.64 %
2 Years
2.54 %
3 Years
2.64 %
4 Years
2.84 %
5 Years
3.04 %
7 Years
3.44 %
10 Years
3.77 %
Current Prime
3.20 %
5 Years Variable
2.40 %
* Subject to lender credit approval , following income verification and compliance with loan granting criteria . Certain conditions apply.
Real Estate alert
Now is free – now you can receive directly at home, by E-mail, the lasts inscriptions of the MLS system, as soon as they entered. You have only to fill up the FORM here to send us your selection criteria. All the properties, bungalows, cottages, split-levels, one family building, or multi lodgings, for sell in Laval, Montréal or everywhere in the Québec, are at your hand reach.
Your broker
When you talk with a representative of a bank , you talk to a representative of one bank ; when you speak with me, you speak to your representative for all banks ... almost. I'm here to offer you the best financing conditions for your new purchase or for the renewal of your mortgage, and that, according ...
Advices
No problem! The Greater Montréal Real Estate Board members are there to give you a hand! Selling a property often rhymes with legal, financial and commercial complexities. You can always count on an agent's or a broker's expertise to go through the multiple steps of this crucial transac ...