--值班经纪--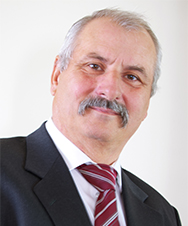 George Lulelaru
特許房地產和抵押貸款經紀人 Tèxǔ fángdìchǎn hé dǐyā dàikuǎn jīngjì rén
tel.
(514) 622-9503
E-mail
参观我的网站
按揭计算
房地产新闻
The Real Estate Board Invites Montréal's ...
L'Île-des-Sœurs, May 15, 2017 - The Greater Montréal Real Estate Board (GMREB) invites elected Montréal officials to consider certain factors before imposing a 15 per cent tax on foreign buyers. The proportion of foreign buyers is quite different in Montréal compared to Toronto and Vancouver. Furthermore, the Montréal...
Montréal's Residential Real Estate Marke ...
L'Île-des-Sœurs, April 13, 2017 — The Greater Montréal Real Estate Board (GMREB) has released its most recent residential sales statistics for the Montréal Census Metropolitan Area (CMA), based on the real estate brokers' Centris® provincial database. In total, 11,138 residential sales were concluded in the first quarter of...
售出物业牵涉法律,金融等诸多领域.我们是您可靠的伙伴为您完成交易.


免去诸多金融,法律和技术上的琐碎事务


为您提供您所在地段的潜在买家所要求的物业以及和您相似的物业


为您提供适当的广告宣传


免去参观,跟进和分析的烦恼


专人办理法律文件并陪同去公证


MLS系统


毋庸置疑,地产经纪能为您更加有效地卖出物业提供增值服务
Open house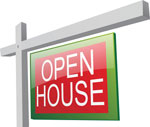 我们的物业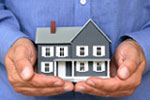 Mortgage rates*
Termes

Nos taux

6 Mois
3.10 %
1 Année
2.64 %
2 Ans
2.54 %
3 Ans
2.64 %
4 Ans
2.84 %
5 Ans
3.04 %
7 Ans
3.44 %
10 Ans
3.74%
Taux préférentiel
3.20 %
5 Année Variable
2.40%
*Sous réserve de l'approbation de crédit du prêteur, suite à la vérification des revenus et du respect des critères d'octroi de prêt. Certaines conditions s'appliquent.
抵押貸款經紀人希望
When you talk with a representative of a bank , you talk to a representative of one bank ; when you speak with me, you speak to your representative for all banks ... almost. I'm here to offer you the best financing conditions for your new purchase or for the renewal of your mortgage, and that, according ...